Jenoptik Laserdiode High Brightness Laser Diodes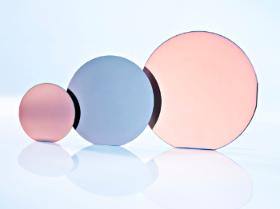 We offer a wide array of high quality bar-based diode lasers with great thermal capacity ranging from lasers in open heatsink design to fiber-coupled diode lasers as well as vertical and horizontal diode laser stacks with wavelengths of 808 nm, 915 nm, 940 nm or
976 nm. Beginning at 30W, our high-power diode lasers are available up to several hundred watts for both constant and pulsed operation.
In addition to our line of standard products, we also work in direct cooperation with our customers to find individual product solutions to their business needs.
We strive for long-lived products that are every bit as dependable as they are durable – two standards of judgement that only gain on importance. Our products have a expected lifetime of 10,000 to 20,000 hours and more. This expectancy has been proven through extensive tests resulting in degradation of only 0.2 to 0.8 percent per 1,000 hours of operation.
Our diode lasers are each tested individually before delivery which assures the impeccable state of each and every one of our products. All of our standard products have a warranty of 12 to 24 months.
You will find a description of all of our standard products on this website. Should you have unanswered questions or wish to consult with a member of our competent sales team, please contact us by any of the means listed below.
We are here to help you find the right laser for your business needs.
 Terahertz Generation
 The complete terahertz portfolio! KTS takes pride in being the only company worldwide that offers pulsed and cw lasers for terahertz spectroscopy, as well as all-electronic 3D imaging systems. Our products comprise:
DFB diode lasers for cw terahertz generation
Femtosecond fiber lasers for pulsed terahertz generation;

All-electronic systems for millimeter-wave imaging.
 widely tunable thin film filter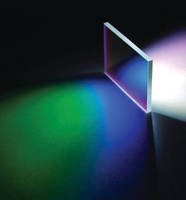 Thin-film interference filters are usually the ideal solution for wavelength selection in optical systems, due to their exceptionally high transmission, very steep spectral edges and blocking over OD6 or higher over wide spectral regions for maximum noise suppression. Until now though, they have had one major drawback: they are essentially fixed in their spectral characteristics. Now for the first time: thin film filters that are tunable over a wide range of wavelengths, simply by adjusting the angle of incidence, and with essentially no change in spectral performance. Wide tunability is possible, up to 60°, for both edge and bandpass filters, as shown below.
 Optical Filters
KTS Corporation is a recognized world leader in the manufacture of high-quality optical filters and coatings. We manufacture a broad array of standard and custom components including bandpass, ND, long- and short-pass, heat-control filters, and more. Wavelengths from UV to FIR. Deposition techniques include ion-assited e-beam deposition (IAD), and magnetron sputtering. Applications include machine vision, photolithography, calibration, etc. SO 9001:2000 and ITAR registered.
 Photonics
KTS Photonics Divisionis the industry leader in optical fibre design or modification for highly customized applications. It develops focused fibre solutions – the right fibre , cables, and other specialty optical fibre products – to meet the needs of established and growing industries.
KTS Photonics supplies advanced optical fibre , including specialty multimode, specialty single-mode, rare-earth doped, polarization-maintaining and other nonstandard fibre . It also manufactures specialty cables and connectors, and other specialty products, such as high-power laser components.
 FluidMaster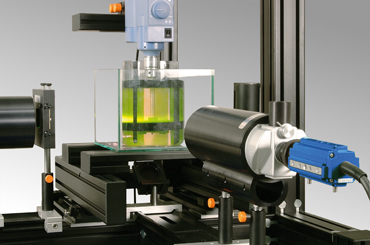 We are a complete laser imaging system family for the quantitative visualization of thermal flows and mixing processes in fluids. Instantaneous concentration and temperature fields are measured with high spatial and temporal resolution.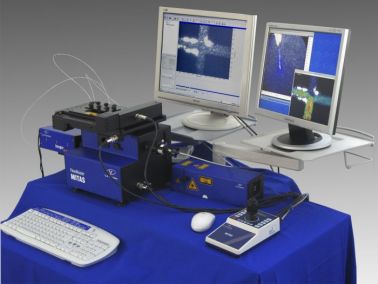 laser imaging system comprises a fully motorized 3-axis microscope stage with a high performance controller and a high precision microscope objective. For standard applications a 500mW DPSS laser for pulsed illumination, a high sensitive, dual frame-multiple exposure CCD camera is used. A system PC with built-in synchronisation unit controls the complete laser imaging system. LaVision's modular DaVis software is used for advanced image acquisition and data analysis.
The xyz(focus)-traverse system can be operated manually using a joy stick or the device control manager in DaVis. The light is delivered through an optical fiber to the microscope. A built-in pilot LED is used for target focusing. The filter cube exchange
box allows a fast adaptation for different excitation and emission wavelengths. CCD camera, light source and synchronization are also under DaVis control.
FlowMaster PIV/ PTV-systems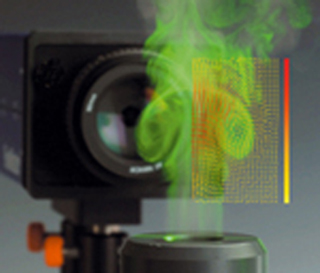 The  FlowMaster system family evaluates three-dimensional velocity vector fields from scattered light patterns of particles or droplets seeded into the flow (liquid or gas). Techniques like Particle Image Velocimetry (PIV) and Particle Tracking Velocimetry (PTV) are supported.  FlowMaster camera systems can record two successive images within min. time <100 ns for ultrafast cross-correlation and speeds up to Mach 4. The PIV cameras offer highest sensitivity and allow the use of very small particles (or droplets). An image field of up to 11 million pixels combined with up to 14 bit dynamic range gives an unsurpassed spatial resolution. Programmable precise timing sequences in combination with flexible and speedy software evaluation complete the package.